Simple Steps To Own Apple Products
Simple Application
Fill-in purchase application form
Pay Now or Pay Later
With selected banks
Online Payment
Seamless payment method
Doorstep Delivery
To your school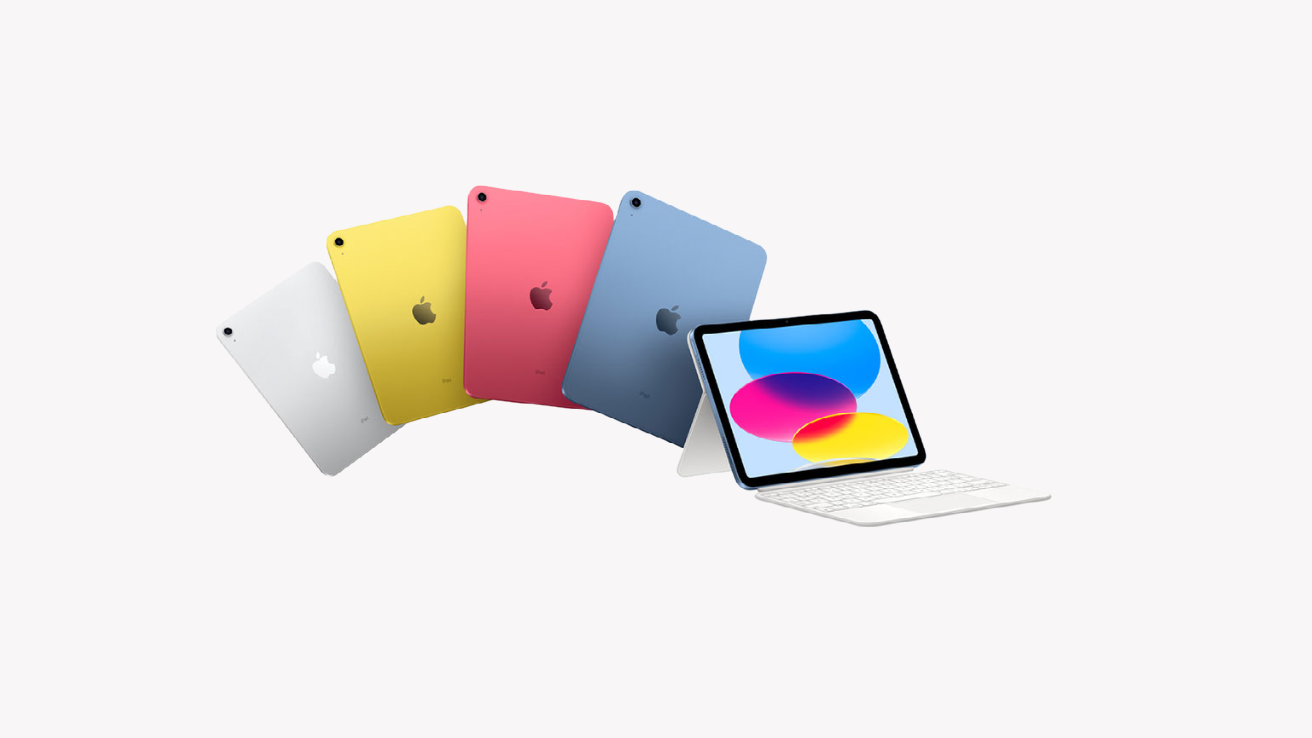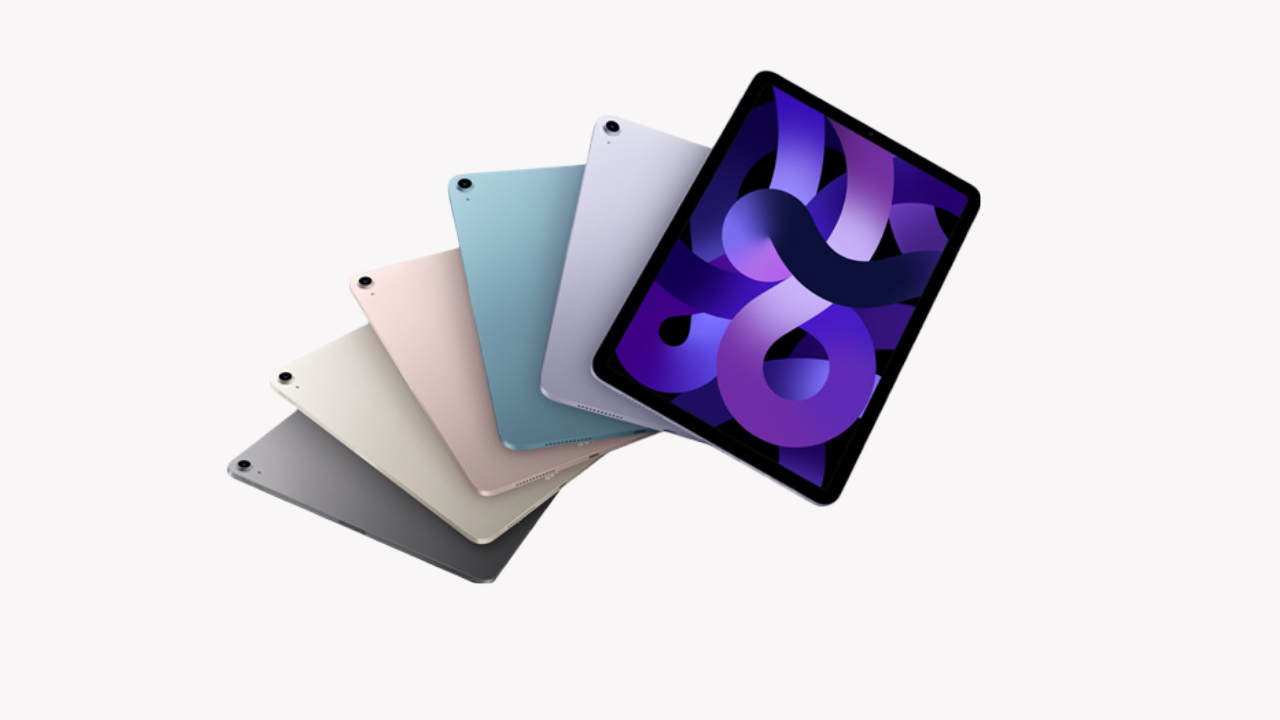 Easy Payment Plan (EPP) with 0% Interest Up To 12 Months Installments
| Device | Retail Price | RRP 12/mo | Edu Price | EPP 12/mo |
| --- | --- | --- | --- | --- |
| iPad 10th Gen, 10.9 inch, WIFI 64GB | RM 2,099.00 | RM 174.92 | RM 1,959.00 | RM 163.25 |
| iPad 10th Gen, 10.9 inch, WIFI + Celullar 64GB | RM 2,849.00 | RM 237.42 | RM 2,709.00 | RM 225.75 |
| iPad 10th Gen, 10.9 inch, WIFI 256GB | RM 2,849.00 | RM 237.42 | RM 2,709.00 | RM 225.75 |
| iPad 10th Gen, 10.9 inch, WIFI + Celullar 256GB | RM 3,599.00 | RM 299.92 | RM 3,449.00 | RM 287.42 |
| iPad Air 5, 10.9 inch, WIFI 64GB | RM 2,899.00 | RM 241.58 | RM 2,659.00 | RM 221.58 |
| iPad Air 5, 10.9 inch, WIFI + Celullar 64GB | RM 3,649.00 | RM 304.08 | RM 3,409.00 | RM 284.08 |
| iPad Air 5, 10.9 inch, WIFI 256GB | RM 3,649.00 | RM 304.08 | RM 3,409.00 | RM 284.08 |
| iPad Air 5, 10.9 inch, WIFI + Celullar 256GB | RM 4,399.00 | RM 366.58 | RM 4,149.00 | RM 345.75 |
| Device | Retail Price | RRP 12/mo | Edu Price | EPP 12/mo |
| --- | --- | --- | --- | --- |
| 13.3-inch MacBook Air, M1 Chip, 8-Core CPU, 7-Core GPU, 256GB Storage | RM 4,399.00 | RM 366.58 | RM 3,959.00 | RM 329.92 |
| 13.6-inch MacBook Air, M2 Chip, 8-Core CPU, 8-Core GPU, 256GB Storage | RM 5,199.00 | RM 433.25 | RM 4,729.00 | RM 394.08 |
| 13.6-inch MacBook Air, M2 Chip, 8-Core CPU, 8-Core GPU, 512GB Storage | RM 6,499.00 | RM 541.58 | RM 6,029.00 | RM 502.42 |
| 13-inch MacBook Pro, M2 Chip, 8-Core CPU, 10-Core GPU, 256GB Storage | RM 5,699.00 | RM 474.92 | RM 5,299.00 | RM 441.58 |
| 13-inch MacBook Pro, M2 Chip, 8-Core CPU, 10-Core GPU, 512GB Storage | RM 6,499.00 | RM 541.58 | RM 6,099.00 | RM 508.25 |
| 14-inch MacBook Pro, M2 Pro Chip, 10-Core CPU, 16-Core GPU, 16GB UM, 512GB Storage | RM 8,799.00 | RM 733.25 | RM 8,139.00 | RM 678.25 |
| 14-inch MacBook Pro, M2 Pro Chip, 12-Core CPU, 19-Core GPU, 16GB UM, 1TB Storage | RM 10,799.00 | RM 899.92 | RM 9,929.00 | RM 827.42 |
| 14-inch MacBook Pro, M2 Max Chip, 12-Core CPU, 30-Core GPU, 32GB UM, 1TB Storage | RM 13,199.00 | RM 1099.92 | RM 11,919.00 | RM 993.25 |
Name
Items
Retail Price
RRP 12/mo
Edu Price
EPP 12/mo
A
Solsis On-site Support
RM 100.00
RM 8.33
RM 100.00
RM 8.33
B
Screen Protector
RM 36.00
RM 3.00
RM 36.00
RM 3.00
C
iPad Cover
RM 60.00
RM 5.00
RM 60.00
RM 5.00
D
iPad Pencil 2nd Generation
RM 599.00
RM 49.92
RM 549.00
RM 45.75
E
iPad Compatible Pencil
RM 100.00
RM 8.33
RM 100.00
RM 8.33
F
iPad Compatible Keyboard
RM 150.00
RM 12.50
RM 150.00
RM 12.50
G
Apple Care for iPad
RM 279.00
RM 23.25
RM 279.00
RM 23.25
H
Bundle Package 1

Solsis On-site Support
Screen Protector
iPad Cover

RM 186.00
RM 15.50
RM 186.00
RM 15.50
I
Bundle Package 2

Solsis On-site Support
Screen Protector
iPad Cover
iPad Compatible Pencil

RM 286.00
RM 23.83
RM 286.00
RM 23.83
J
Bundle Package 3

Solsis On-site Support
Screen Protector
iPad Cover
iPad Compatible Pencil
iPad Compatible Keyboard

RM 420.00
RM 35.00
RM 420.00
RM 35.00
*Product listed are suitable for school usage. For other models, i.e., iPad Pro can be provided upon request.
Frequently Asked Questions
What is Easy Payment Plan (EPP)?
The EPP program is designed to help registered students own a new Apple device (limited to iPad and MacBook only) with a low monthly commitment.
What are the tenure options available?
One-off payment of full price.

Repayment up to 12 months
Can I apply for multiple device(s) under this plan?
One student applicant is eligible to apply for two (2) devices per year — 1 iPad and 1 MacBook only.
What are the supporting documents required for this program?
A copy of Student Identity Card (front and back).
How long does it take to process the application?
Once submitted, you can expect to receive a callback from our sales representative.
Who is eligible to sign up for this program?
Credit card holder (selected banks).

Education price available for students, teachers and education line staff.
If you have any related queries, kindly contact us through:
Phone: 03-7843 1633 (Call Centre)
Email: contact@dp.com.my
Ready to purchase with us?